The Sheriff's Back - Large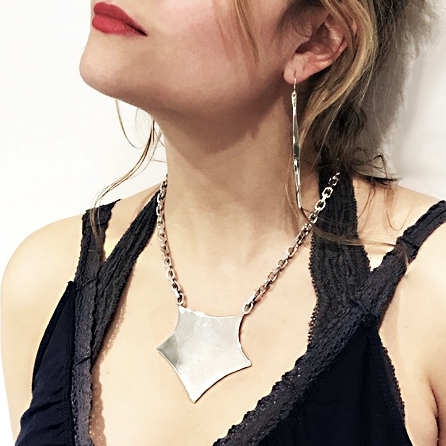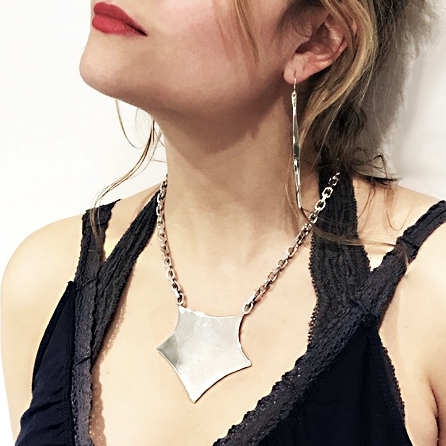 The Sheriff's Back - Large
Shana Lee's intention behind this piece is to make the wearer feel in charge, sexy, brave, and commanding. This is not a piece for everyone - it is strong, and meant to be worn in that way.
Great with a suit, collared shirt, or even over a turtleneck. Truthfully, this piece is meant to be worn when you need it - so really, should be worn with whatever you happen to have on - whenever you feel the need.
Pendant measures approx 3X3" and is soldered to a heavy duty beveled link chain with a heavy duty hinge lobster clasp. Shown on model at 18".