Abundance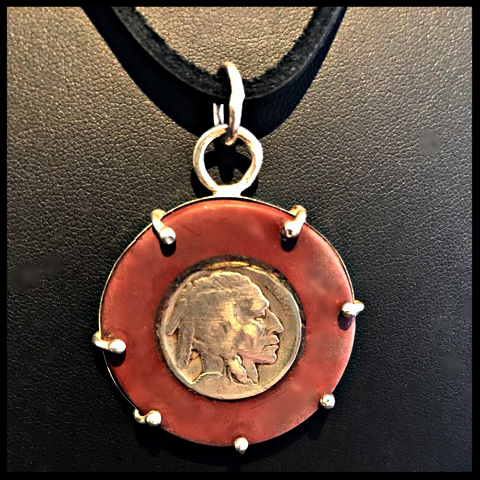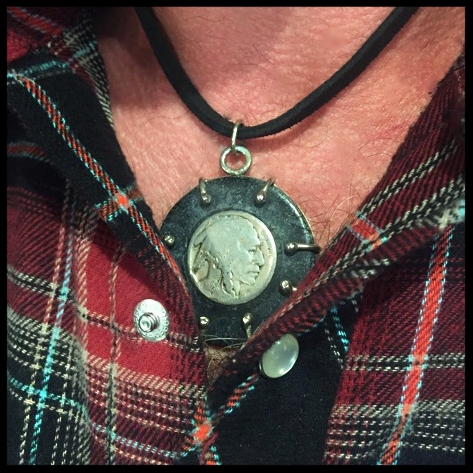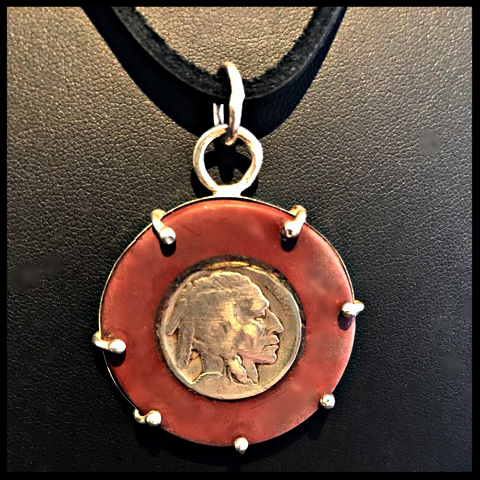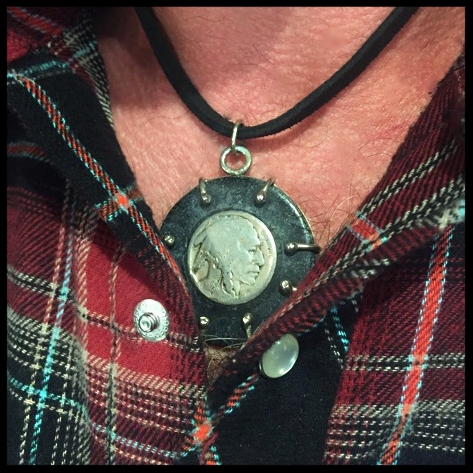 Abundance
Stone settings are han-knapped by Guardian Wolf (Cherokee; Hiltons, VA). Sterling Silver settings custom fit by Shana Lee.
Stone Colors:
-Catlinite (Red): Sacred & rare (only 2 mines left in the USA). May only by hand mined by card carrying Native Americans.
-Steatite (Black): Sacred pipe stone of the Eastern Bands of the Natives
Pendants on thick leather chord with adjustable Sterling clasp. Approx 1.25" in diameter.